Many government and leading security companies have been reporting on the recent vulnerability to be found in Wifi networks.
If you have wireless devices at home or work then this applies to you.
The BBC reported:
The wi-fi connections of businesses and homes around the world are at risk, according to researchers who have revealed a major flaw dubbed Krack.
It concerns an authentication system which is widely used to secure wireless connections.
Experts said it could leave "the majority" of connections at risk until they are patched.
The researchers added the attack method was "exceptionally devastating" for Android 6.0 or above and Linux.
A Google spokesperson said: "We're aware of the issue, and we will be patching any affected devices in the coming weeks."
The US Computer Emergency Readiness Team (Cert) has issued a warning on the flaw.
"US-Cert has become aware of several key management vulnerabilities in the four-way handshake of wi-fi protected access II (WPA2) security protocol," it said.
"Most or all correct implementations of the standard will be affected."
Source: BBC Website: http://www.bbc.co.uk/news/technology-41635516
What Can You Do?
The good news is that Microsoft said that it had already released a security update.
Any attack is unlikely to affect the security of information sent over a network that is protected in addition to the standard WPA2 encryption.
This means connections that you make to secure websites are still safe, as are other encrypted connections such as virtual private networks (VPN) and SSH communications.
With that in mind, a good VPN is a great idea. Find out about NORDVPN.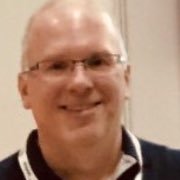 B2B marketing and product management is something that has always fascinated me. I got the bug whilst studying for a Master in Marketing at the University of Ulster. Sitting in front of some of the UK's finest marketing scholars, the notion of marketing in context was a central theme that has perhaps influenced and shaped strategies throughout my career.
Helping a company navigate the challenge of bringing products to existing and new markets is truly exciting. In reality, Marketing is fairly straightforward. What is often needed is experience. Knowing what works and what sucks up your hard won cash.
If you would like to talk about how your business can improve its marketing. Then get in touch. Be great to talk marketing with anyone.