Some businesses think they are too small for a CRM system but there are different flavours and there is a system to fit your business.  If your business is just you then the chances are we can extend your existing website to help you automate your marketing communications and customer management processes.
Whatever your business, no matter how many employees, we show you how to make use of your CRM to create value for your customers whilst increasing the overall value of existing customers to your business.
Formby Communications can help you put in place the right CRM for your business. Whether this is a cloud bases SaaS product or a custom business process automation with our partner, Arixess, you can be sure to get the right fit for your business.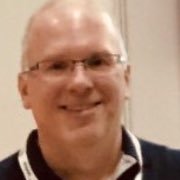 B2B marketing and product management is something that has always fascinated me. I got the bug whilst studying for a Master in Marketing at the University of Ulster. Sitting in front of some of the UK's finest marketing scholars, the notion of marketing in context was a central theme that has perhaps influenced and shaped strategies throughout my career.
Helping a company navigate the challenge of bringing products to existing and new markets is truly exciting. In reality, Marketing is fairly straightforward. What is often needed is experience. Knowing what works and what sucks up your hard won cash.
If you would like to talk about how your business can improve its marketing. Then get in touch. Be great to talk marketing with anyone.