Let's work together to grow your business. When you work with me you will discover that there are so many more untapped opportunities for business growth that you have not yet imagined.
Grow Your Existing Market
We'll help you to grow your business by working with you to create viable plans and then helping you to implement those plans to grow your existing market through:
Finding New Customers
Generating More Leads
Converting Prospects
Grow New Markets
Together, we will explore new markets for your business and how to get your products and services selling fast. We will create an impact. We will get your business working in the best way possible for any of your chosen new markets. Entering a new market can be treacherous. With my help you will find the process will run smoothly and you will be left with a sustainable new avenue for your business growth.
Marketing Planning
If you have a Business Case then you're probably already half way there to a Marketing Plan as that is a key component for your business. However, Marketing Plans are required at the Corporate, Business and Product level. Let us help you to develop effective strategies to reach your goals through
Segmentation
Targeting
Positioning
Together we will create a brilliant Marketing Plan that will spell out what you need to do to effectively market your business, products and services. We'll look at the traditional 4 p's of Marketing and the extended 7 P model to ensure your business is prepared to succeed.
Product
Price
Packaging
Promotion
Process
People
Positioning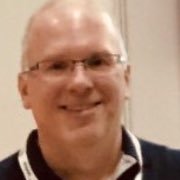 B2B marketing and product management is something that has always fascinated me. I got the bug whilst studying for a Master in Marketing at the University of Ulster. Sitting in front of some of the UK's finest marketing scholars, the notion of marketing in context was a central theme that has perhaps influenced and shaped strategies throughout my career.
Helping a company navigate the challenge of bringing products to existing and new markets is truly exciting. In reality, Marketing is fairly straightforward. What is often needed is experience. Knowing what works and what sucks up your hard won cash.
If you would like to talk about how your business can improve its marketing. Then get in touch. Be great to talk marketing with anyone.