Get the right online store for your business. We develop shopping cart software, custom application development, e-commerce payment gateway integration. You can get your business up and running fast with our very own CMS that offers you all the features and functionality you need to successfully run your online business.
If you don't want the hassle and the cost of developing an online shop, then why not take advantage of our Managed CMS. It's an easy way to get started online with a powerful system that is optimised and ready to go with your own brand and logo. If you want to find out more about our Managed Services call us today or just fill out our contact form.
We give you the opportunity to work with an experienced and professional team of people who can really help your business do better. We offer you genuine solutions to boost profitability, increase sales and generally do better business through maximising an online presence. What makes us stand out from other Liverpool web design businesses and why should you talk to us first?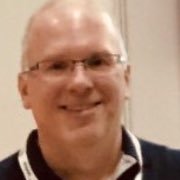 B2B marketing and product management is something that has always fascinated me. I got the bug whilst studying for a Master in Marketing at the University of Ulster. Sitting in front of some of the UK's finest marketing scholars, the notion of marketing in context was a central theme that has perhaps influenced and shaped strategies throughout my career.
Helping a company navigate the challenge of bringing products to existing and new markets is truly exciting. In reality, Marketing is fairly straightforward. What is often needed is experience. Knowing what works and what sucks up your hard won cash.
If you would like to talk about how your business can improve its marketing. Then get in touch. Be great to talk marketing with anyone.