If you have not yet got to grips with Twitter and the awesome benefits associated with Social Marketing through this channel, then Formby Communications can help.
Can you use Twitter to get direct sales? Yes.
Twitter provides your business with an exciting platform upon which you can communicate and converse with like minded people who can turn into prospects and real sales! If you are unsure about how to make the most from Twitter then we can help…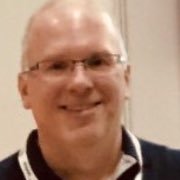 B2B marketing and product management is something that has always fascinated me. I got the bug whilst studying for a Master in Marketing at the University of Ulster. Sitting in front of some of the UK's finest marketing scholars, the notion of marketing in context was a central theme that has perhaps influenced and shaped strategies throughout my career.
Helping a company navigate the challenge of bringing products to existing and new markets is truly exciting. In reality, Marketing is fairly straightforward. What is often needed is experience. Knowing what works and what sucks up your hard won cash.
If you would like to talk about how your business can improve its marketing. Then get in touch. Be great to talk marketing with anyone.