Accountants running a professional practice face the challenge of generating leads for new business whilst satisfying their exisitng Clients by delivering information that is both timely and accurate.  Websites for Accountants are a practical and efficient means to addressing this challenge.
When considering a website it is important thtat you create a website as a part of the Marketing strategy for your Accountant Practice rather than viewing this as an IT project or a simple way to have a round the clock classified advert.   A website should provide the central hub for your marketing efforts, both offline and online.  There is no better way to attract customers and build relationships.
Websites for Accountants are ideally central to your marketing efforts and without one in place your social marketing, online advertising, offline advertising and any Apps you might have created are not going to outperform the compeition.
Getting to a point where you can make an effective decision on what to do next is where Formby Communicaitons can help.  Call today and we can arrange a meeting or an informal discussion of where you want to go with your business.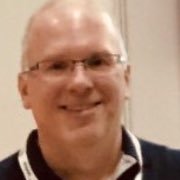 B2B marketing and product management is something that has always fascinated me. I got the bug whilst studying for a Master in Marketing at the University of Ulster. Sitting in front of some of the UK's finest marketing scholars, the notion of marketing in context was a central theme that has perhaps influenced and shaped strategies throughout my career.
Helping a company navigate the challenge of bringing products to existing and new markets is truly exciting. In reality, Marketing is fairly straightforward. What is often needed is experience. Knowing what works and what sucks up your hard won cash.
If you would like to talk about how your business can improve its marketing. Then get in touch. Be great to talk marketing with anyone.