Here at Formby Communications we create stunning video adverts for local businesses like yours.  The power of video has grown exponentially over the past few years and it is now a key component of successful marketing campaigns.
Using our video advertising services you can reach out to new customers and promote your business more effectively online.  This is one of the best ways to showcase your products and services and it can be easily integrated into your website.
Engage Customers With Animated Advertising
Video Animation used for Advertising engages your customer and can help to stimulate the right emotional response to your business and your products. Take a look at some of our recent work and see what you think. Then get in touch by email or phone and we can help your business stand out from the competition.
We provide a complete service from production, editing and scrip writing services. When you need to engage your buyers, there is no better way.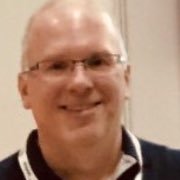 B2B marketing and product management is something that has always fascinated me. I got the bug whilst studying for a Master in Marketing at the University of Ulster. Sitting in front of some of the UK's finest marketing scholars, the notion of marketing in context was a central theme that has perhaps influenced and shaped strategies throughout my career.
Helping a company navigate the challenge of bringing products to existing and new markets is truly exciting. In reality, Marketing is fairly straightforward. What is often needed is experience. Knowing what works and what sucks up your hard won cash.
If you would like to talk about how your business can improve its marketing. Then get in touch. Be great to talk marketing with anyone.