With increasing internet speeds and the falling cost of technology, creating a movie for your business has never been easier. In fact, a movie is one of the very best tools for selling your products and your business. There is no better way (yet!) of engaging potential customers and immersing them in an experience that can stay with them.
Movies Engage Your Customers on Every Level
How Can You Use Video for Your Businesss ?
Product Demonstrations
Viral Marketing Campaigns
Virtual Property Tours
Product Launches
Thought Leadership Interviews
Customer Testimonials
There are lots of ways you can engage new customers through video.
Video Advertising Sells Products and Services
There are a growing number of channels through which video can be used to sell your products and services.  Whether you make use of video on your website, on another website or on social networks such as You Tube and Facebook, there is no better way to engage new and existing customers.  Find out more.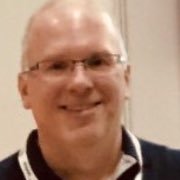 B2B marketing and product management is something that has always fascinated me. I got the bug whilst studying for a Master in Marketing at the University of Ulster. Sitting in front of some of the UK's finest marketing scholars, the notion of marketing in context was a central theme that has perhaps influenced and shaped strategies throughout my career.
Helping a company navigate the challenge of bringing products to existing and new markets is truly exciting. In reality, Marketing is fairly straightforward. What is often needed is experience. Knowing what works and what sucks up your hard won cash.
If you would like to talk about how your business can improve its marketing. Then get in touch. Be great to talk marketing with anyone.