Twitter has proven to be a valuable tool to help businesses communicate effectively with potential customers on a personal level. For companies such as Estate Agents, who have regularly updated information about properties, twitter is a useful tool for potential buyers. Here at Formby Communications we help Estate Agents to make the most of social networks and to build an online personality.
Take a look at Colete Gunter Estate Agents feed at: https://twitter.com/#!/colettegunter and you can see Local Property Lettings here too : https://twitter.com/#!/lplformby
So, if you are looking for a property, twitter can provide you with up to date information on price changes, sales and new properties to the market. Be one of the first to know and start following your esate agent on twiter.
If you are an estate agent and you would like some help with this then get in touch.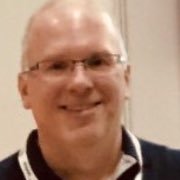 B2B marketing and product management is something that has always fascinated me. I got the bug whilst studying for a Master in Marketing at the University of Ulster. Sitting in front of some of the UK's finest marketing scholars, the notion of marketing in context was a central theme that has perhaps influenced and shaped strategies throughout my career.
Helping a company navigate the challenge of bringing products to existing and new markets is truly exciting. In reality, Marketing is fairly straightforward. What is often needed is experience. Knowing what works and what sucks up your hard won cash.
If you would like to talk about how your business can improve its marketing. Then get in touch. Be great to talk marketing with anyone.