With Formby Communications you never need to miss a call. We offer a range of telephone services to create effective customer communications.
Telephone Answering Services
Next time someone calls your business and gets an engaged tone – would you like to know who it is?
There has never been a more important time to capture every incoming call. With our Telephone Answering Services your calls get answered when you're not there.
Research shows that when a potential customer is contacting a business for the first time and gets an engaged tone, only a very small number actually ever ring back.
Imagine you calls are answered when your phone is busy or out of your normal working hours. How much extra business can you secure? Stop missing calls from new customers and contact Formby Communications who can take care of your business.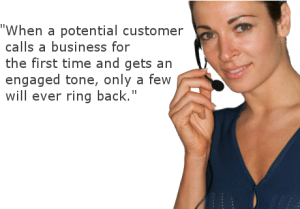 Virtual Reception Services
A Virtual Reception enhances your credibility and improves customer perception of your business. Our professional call handlers will answer your incoming calls in your name and we can even transfer calls to you or simply take down a message.
TeleMarketing Services
You know how hard it can be to maintain effective communications with your customers. When you launch your business or a new product, you want people to hear about it. Contact us for help and we will call your existing customers and new prospects to promote your business and your products.
Sales Campaign Services
If you have planned a sales and marketing campaign and you need the right people to handle incoming calls and enquiries that have been generated by the campaign, then Formby Communications can help.
Data Cleansing Services
You may have a contact database or list that is out of date. This can cost your business money if that list is used for your marketing communications. Contact us today and we can help you by cleaning the list and even building it further.