Formby Communications takes care of the Rightmove Real Time Data Feed for Estate Agents and portals. From initial configuration to cost effective ongoing support.
With the RTDF you can now place your properties onto multiple websites with just one feed. We help Estate Agents get the most from their digital marketing.
The Real Time Data Feed allows you to add, update and delete properties alongside applying products and requesting reporting data.
The Real Time Data Feed uses a series of callable methods over an HTTPS interface to the Rightmove Data Feed API enabling you to provide incremental property data.
In order to perform an action using the Rightmove Property API, you need to send a request to a URL (the endpoint) specifying the action you wish to make (the method) and the required details (the parameters).
These calls can be made in either XML or JSON according to the schema files associated with this specification. If you need more information, please contact the Rightmove Data Feed Team.
Contact us today for a competitive support quote.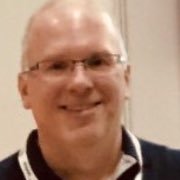 B2B marketing and product management is something that has always fascinated me. I got the bug whilst studying for a Master in Marketing at the University of Ulster. Sitting in front of some of the UK's finest marketing scholars, the notion of marketing in context was a central theme that has perhaps influenced and shaped strategies throughout my career.
Helping a company navigate the challenge of bringing products to existing and new markets is truly exciting. In reality, Marketing is fairly straightforward. What is often needed is experience. Knowing what works and what sucks up your hard won cash.
If you would like to talk about how your business can improve its marketing. Then get in touch. Be great to talk marketing with anyone.